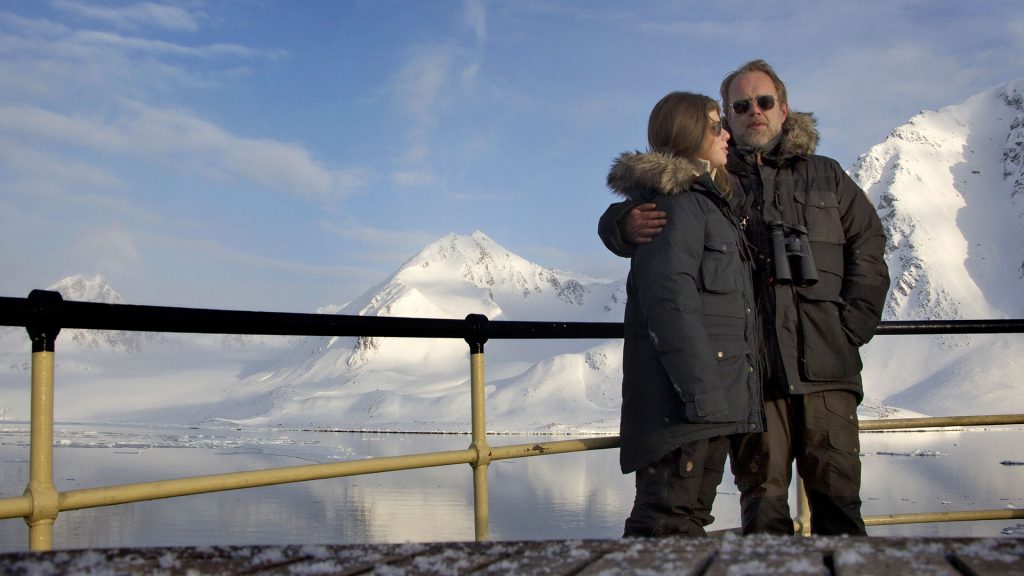 FREDRIK & MELISSA
Partners in life, love and work, photographer Melissa Schäfer and producer Fredrik Granath are specialised in the Arctic region and are focusing on polar bears and their role in a changing climate. They are based in Stockholm, Sweden and Longyearbyen on Svalbard in the Arctic. Their book "FROZEN" will be published worldwide in the fall of 2020.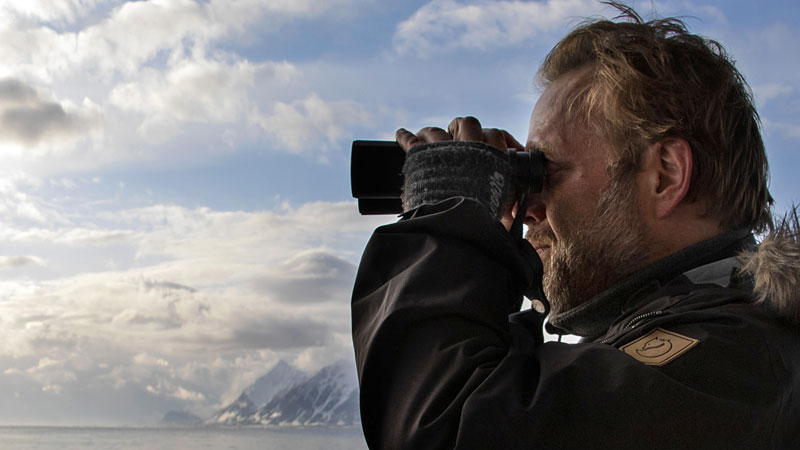 FREDRIK GRANATH
Fredrik is the expedition leader of this cruise. He is a leading expert on field work and production in the polar regions. Since 2001 he has been working around the Arctic on his own projects, and also as a producer and adviser for other film- and photographic projects in the Arctic, including work for different film studios and the National Geographic. He has assembled a unique expertise of working under the most extreme conditions and is specialized in polar bears. Few, if any, have the experience and knowledge about living close and around the polar bear during long spells in the field. During the expedition Fredrik will share his knowledge and tell more about his unique experiences.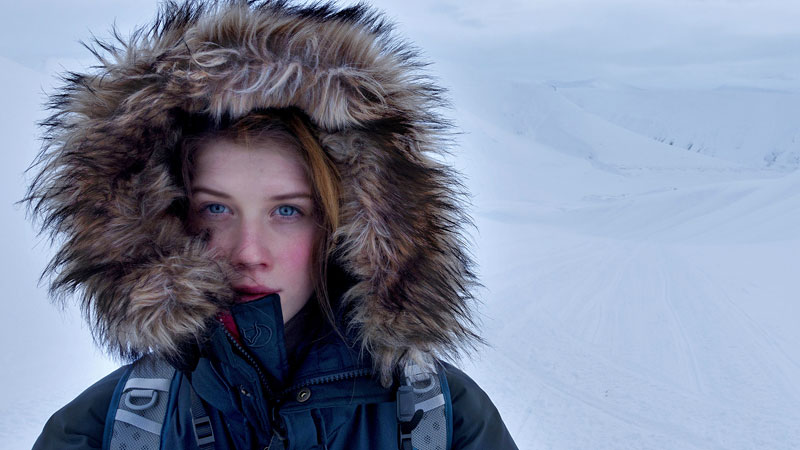 MELISSA SCHÄFER
Melissa Schäfer has viewed the world through her camera lens from her early childhood days in Hamburg, Germany. With a background in creative and portrait photography she has always had a unique eye for the surroundings. A deep love for the Arctic and polar bears as well as a strong commitment to nature and the environment is a foundation for all her work
Melissa says: "We do this work because we feel it is important. But also because we love life in the field, the long spells wintertime on the pack ice and around the frozen fjords. It is a work which is as much life as it is work. Our goal is to capture the truth, and perhaps some of the essence of Arctic life. We want to get under the skin, get close to our subjects. When we're able to do that, what is behind and between the photographs becomes more important than the photos themselves. And a story is created, where all the images connect, and add up to something bigger than the individual shots. We want to make people feel, to connect with nature and our planet. Because you only fight for what you love. To be able to bring people with us on MS Freya and share some of the Arctic magic is a true blessing."
For inspiration you can follow Fredrik and Melissa on Instagram.
instagram.com/fredgranath
instagram.com/melissa_schaefer/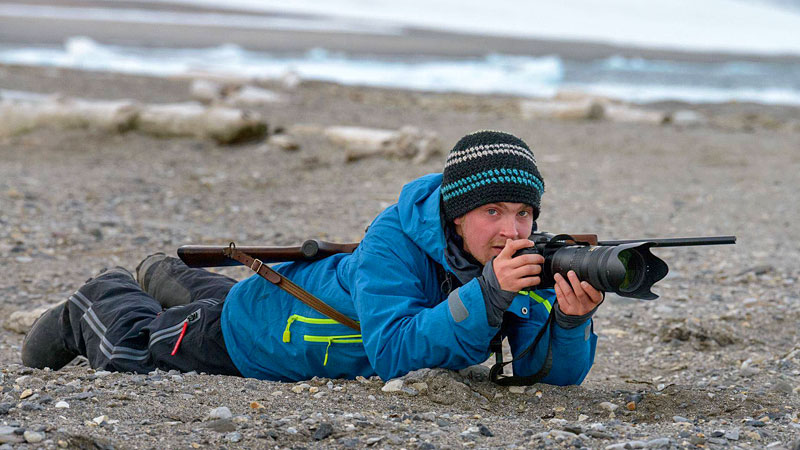 Guide and zodiac driver JENS WIKSTRÖM
Jens is an expedition guide and photographer in the polar regions, who has spent his entire professional life on ships, travelling extensively around the globe in remote wildlife and wilderness areas. For the past four years, he has been working with adventure travel as a naturalist and zodiac driver, completing seven seasons in the Arctic and two in Antarctica. Jens has worked as an ornithologist and photographer since an early age and has held lectures on these subjects in many various locations. He is deeply acquainted with the Svalbard archipelago, where he has worked for seven seasons. His vision is to inspire both shipmates and passengers to get involved in nature photography and wildlife viewing.
You can follow Jens on Instagram.
instagram.com/wikstrom_photography/
FOR BOOKINGS AND ENQUIRIES PLEASE SEND YOUR NAME AND CONTACT
DETAILS TO EXPEDITIONSRESOR WITH THE FORM BELOW